committee
/
bike
Bike Committee
Come meet our leaders. They would like to introduce themselves.
We also welcome bikers to contribute to helping us to continue develop this program of the AMC New Hampshire Chapter.
Come ride with us
Challenge yourself, discover New Hampshire, get outdoors in 2016!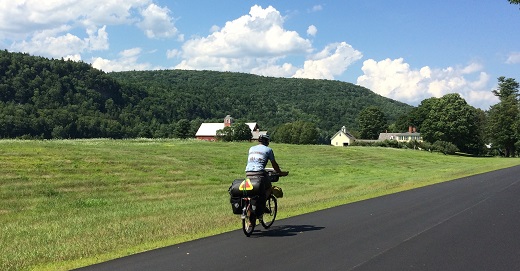 The AMC NH Chapter Bike Challenges for 2016:
The AMC NH Chapter Bike committee is offering challenges to our bike riders to encourage them to get out for a ride and discover the beauty of New Hampshire by bike. The fun will be in meeting the challenges, the reward will be experiencing more of the Granite State by bike and receiving an AMC T-Shirt indicating that you have met a AMC NH Chapter Bike Challenge.
Challenge #1:
The Covered Bridges Challenge, 15 in 2016.
Ride at least 15 of New Hampshire's 54 covered bridges to meet our challenge or ride them all for special recognition. These beautiful structures from an earlier century are throughout our state, to see a complete list of these bridges go to:   
www.nh.gov/nhdhr/bridges/table.html
To meet this challenge, go on bike rides that visit at least 15 of New Hampshire's covered bridges. Each ride should be at least 10 miles in length and can include multiple bridges per ride. You can ride the same bridges you did previously or, discover new ones. Document your ride by taking a picture of yourself in front of each bridge on your ride, showing the name and/or bridge number in your photo and the date visited by bike. Send your documentation to:
Click to reveal eMail
, include bridge challenge in subject line.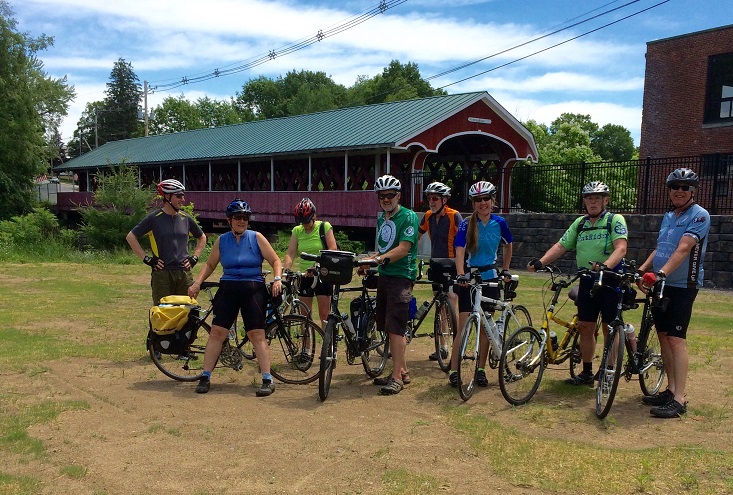 Challenge #2:
The 140 Mile Challenge - Ride 140 miles with any of your AMC NH Chapter Bike leaders.
For the 140th Anniversary of the AMC we are offering the 140 Mile Challenge.

To meet this challenge, go on a series of AMC NH Chapter led-bike rides that total up to at least 140 miles; for example, go on 7 of our 20 mile rides to meet this challenge. A covered bridge ride led by an AMC NH Bike leader would count towards meeting this challenge as well. To document that you've met this challenge send the dates and lengths of your rides and your ride leader's name to: Click to reveal eMail, include 140 mile in subject line.

Those who meet the challenges will be recognized by a Certificate of Completion and a T-Shirt indicating you met the challenge.

Please submit documentation by October 30, 2016.
We have a Google Group!
The AMC NH Chapter Bike Committee has also set up a Google Group for riders to stay abreast of rides and other developments. If you would like to receive updates and emails from the committee you can sign up by send an email to Click to reveal eMail, include "join" in the subject line.
Come ride with us.