committee
/
bike
Bike Committee
Come meet our leaders. They would like to introduce themselves.
We also encourage cyclists to participate in developing and expanding the biking activities of the AMC New Hampshire Chapter. If you enjoy cycling and sharing your enthusiasm with others, please consider becoming a AMC Bike Leader. Contact the AMC NH Chapter Bike Committee chair or co-chair if you are interested in becoming a bike leader by sending us an email at: amcnhbike@gmail.com
2016 Recap
Although some of us are still out on our bikes during the winter months, the 2016 season has wound down for the rest of us. We had a great year with many interesting rides. Just as they did last year, the rides that seemed to generate the most interest were the Covered Bridges of NH rides. We plan to offer those again next year, along with many other new adventures.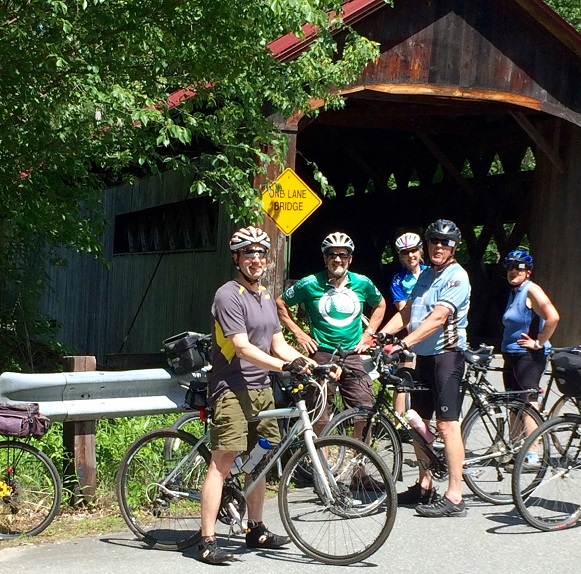 Swanzey Covered Bridge Ride -cyclists stop for a photo op.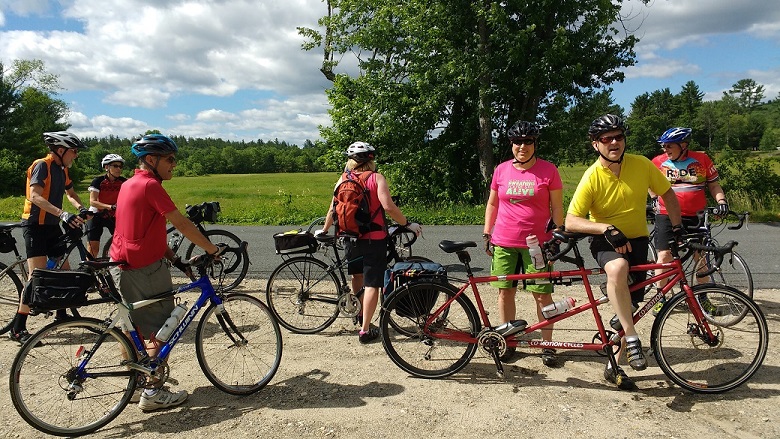 Swanzey Covered Bridge Ride
In addition to our regular rides, The AMC NH Chapter Bike committee also offered a chance for people to learn about long distance cycle touring. Workshops were held during the spring in the Nashua and Keene areas, providing an overview and in depth information on the ins and outs of cycle touring. This was followed up in June with a short overnight cycling trip in the Monadnock region.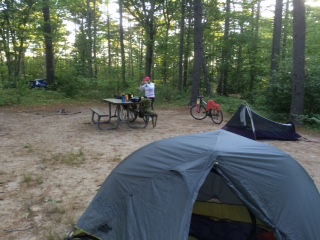 Cyclists setting up camp for the night
Continuing in June, riders participated in the first Gene Harding Memorial ride on the NH seacoast in honor of Gene, the founder and first Chair of the AMC NH Bike Committee who passed away last year.
Cyclists enjoying the ocean view from New Castle Island
We also participated in the national "Bike To Your Park Day" in September with a beautiful ride from the Saint Gaudens national site in Cornish, NH.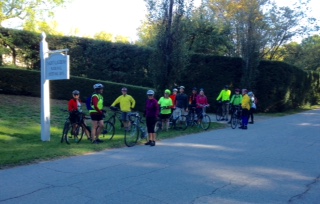 "Bike to Your Park" group heading out from Saint Gaudens
The AMC NH Chapter Bike Committee plans to offer similar activities in 2017. Included will be the Covered Bridge Rides, Seacoast memorial ride and others. Also in 2017 we will again be offering the cycle touring workshops and bike overnights. Watch for details on this website in the early spring.
You can also receive email updates by joining the AMC NH Chapter Bike Committee "Google Group". Joining will offer riders an easy way to stay abreast of rides and other developments. If you would like to receive updates and emails from the committee you can sign up by sending an email to nhamcbikegroup@gmail.com and include the word "join" in the subject line.
Come ride with us.