committee
/
bike
Bike Committee
Come meet our leaders. They would like to introduce themselves.
Explore NH by Bike with AMC in 2017:
Our AMC Bike Leaders are looking forward to sharing some of our favorite local rides with you in 2017. We will be offering rides at a variety of activity levels, from leisurely paced, flat terrain, to more challenging rides on paved and unpaved surfaces. We welcome cyclists of all abilities to join us on our rides and take the opportunity to meet other biking enthusiasts while experiencing NH by bike. We'll get you out on new routes and explore special places.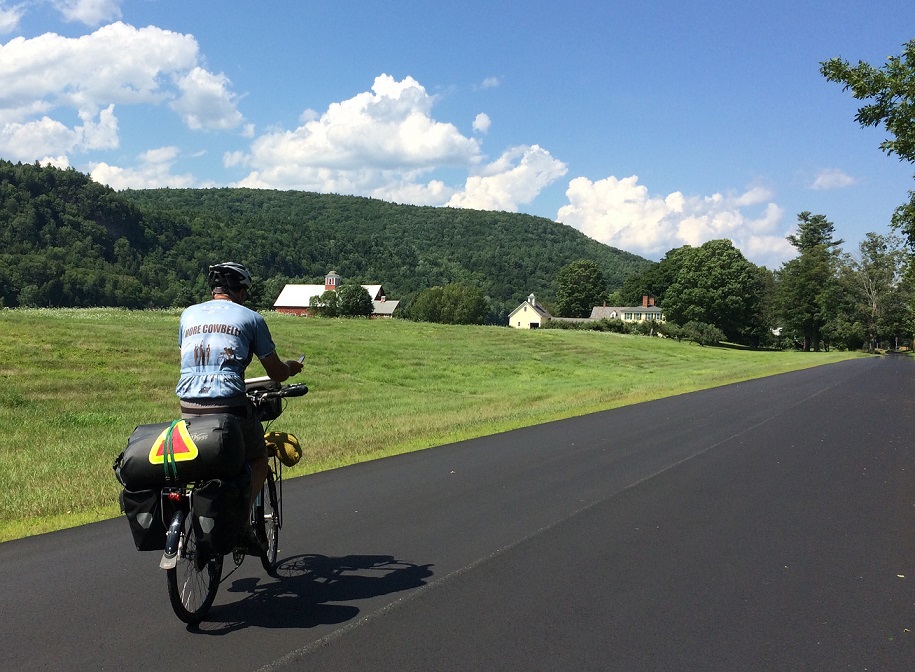 AMC Bike Leader Hiel Lindquist on a Bike Tour of the Connecticut River Valley
We are looking for more AMC Bike Leaders throughout New Hampshire
Want to share your cycling enthusiasm with others? We invite cyclists who would like to become an AMC NH Bike Leader to contact us by a email at: Click to reveal eMail and include bike leader in the subject line.
Come ride with us!
In 2017 we will be offering our Bike Touring Workshop at the Nashua Public Library on May 3rd. There will be an opportunity to apply what you learned at the workshop by joining us on a Bike Overnight on June 10-11 . Both activities are free and open to the public. Take a half day to enjoy our leisurely paced Swanzey Covered Bridge Ride along the Ashuelot River which will be offered this summer. Hills not your thing? Then explore the flat but scenic seacoast with us by joining us for the Gene Harding Memorial Seacoast Ride starting from historic Portsmouth, NH. These and other rides will be offered to provide you with an enjoyable summer of cycling with AMC.
Look for details of the above and more of our biking activities at the bottom of this page or at:
www.amc-nh.org/calendar/activities.php
If you would like to be notified when new rides are posted send an email to
Click to reveal eMail
and include the word
join
in the subject line.
Like a Challenge? Why not take on the AMC Covered Bridge Challenge in 2017:
The Covered Bridges Challenge, 15 in 2017
Ride at least 15 of New Hampshire's 54 covered bridges to meet our challenge. These beautiful structures from an earlier century are throughout our state, to see a complete list of these bridges go to:
www.nh.gov/nhdhr/bridges/table.html
To meet this challenge, go on bike rides that visit at least 15 of New Hampshire's covered bridges. Each ride should be at least 10 miles in length and can include multiple bridges per ride. You can ride the same bridges you did previously or, discover new ones. Document your ride by taking a picture of yourself in front of each bridge on your ride, showing the name and/or bridge number in your photo and the date visited by bike. Send your documentation to:
Click to reveal eMail
, include
bridge challenge
in subject line.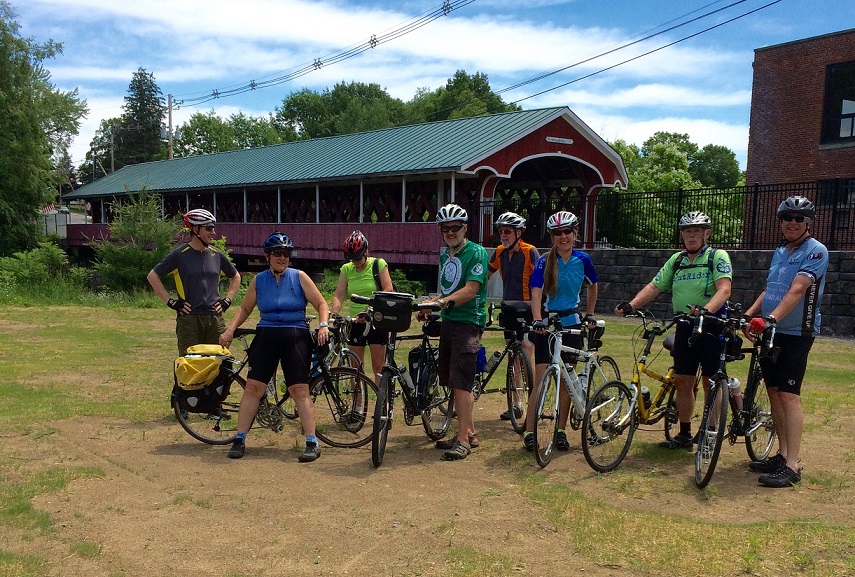 Challenge yourself, discover New Hampshire, get outdoors in 2017!
Come ride with us.